Sarojini Damodaran Overseas Research Fellowships

New Delhi: The Sarojini Damodaran Foundation, founded by Mrs. and Mr. Shibulal has granted overseas research fellowships (ORF) to 60 PhD Scholars in IIIT-Delhi over the next 3 years. The fellowship will be used to enable PhD students to spend six months collaborating with academia or industry researchers overseas.
The ORF scheme is designed to provide an opportunity to PhD scholars to work with international researchers and to offer them with an exposure to forthcoming trends in technology. The ORF program arranges for 6 months' financial support to a PhD scholar.
Nineteen PhD scholars at the institute have received the overseas research fellowship from different funding resources over the last few years, most of whom went to the US, but some also went to UK, Europe and Singapore. These 19 students had unique learning experiences during their stay overseas. All of them reported an extremely enriching experience which helped them understand the global R&D scene better and also helped them realize that the work they are doing in their PhD is at par with their global peers. Most students expressed that the ORF allowed them to gain exposure to the research community abroad and broaden their perspectives not only professionally, but personally as well.
Speaking about this expansion of ORF, the Director Prof. Pankaj Jalote said, "Research has always had a global perspective. But the research eco-systems of countries like the US and Europe are much larger and much more developed. An experience of working in such eco-systems can be truly enriching for a scholar from India, and can help him/her widen the perspective and also benchmark his/her work with what is happening globally. It also helps them understand the value of hard work and rigor, and develop capabilities for global collaboration, which will become increasingly important in times to come. This grant from the Sarojini Damodaran Foundation is a big boost to our ORF program."
Mrs. Kumari Shibulal, Managing Trustee, Sarojini Damodaran Foundation said, "Research and development is critical for an economy to remain globally competitive. While India's talent is top notch, it falls behind where research is concerned. For our products to be globally competitive, our problems require local solutions. That will lead to true innovation. We believe that global exposure is extremely important to appreciate our own local opportunities. The Sarojini Damodaran Overseas Research Fellowship in partnership with IIIT Delhi, is a step in that direction."
About the Sarojini Damodaran Foundation: The Sarojini Damodaran Foundation (SDF) emerged from a vision to transform lives through education and a sense of responsibility towards the society. It is this driving force that inspired Kumari Shibulal & S.D. Shibulal to lay the founding stone of SDF in 1999. SDF started off on a small scale, providing scholarships to a few underprivileged students in Alappuzha, Kerala. Today, SDF is a constantly growing entity expanding its reach to various causes including education and sports (Vidyadhan, Vidyarakshak and VidyaKreeda), child healthcare (Ayurdhan), organic farming (Akshaya Sree Awards) and social causes (Harishree) in different parts of the country.
Quotes from Students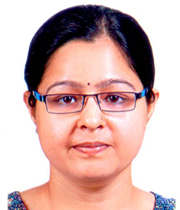 "Live Labs has given me an opportunity to extend my study to latest WiFi devices at scale. I analyzed gigabytes of data generated on a daily basis from about 5000 WiFi devices, that allowed me to validate my previous findings at a large-scale. Furthermore, I have worked on a real-time WiFi localization project here that tracks locations of users with WiFi devices. I have suggested few measures and an algorithm to improve its accuracy."
Dhertya Jaisinghani, went for ORF at LiveLabs at Singapore Management University.
---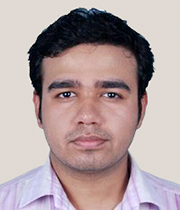 "I was eventually able to secure a full-time position at IBM India where I am employed currently and I am still collaborating with Dr. Ratha and working on multiple IP disclosures as well as papers. In my opinion, the connections that we make during an overseas research visit are the most important takeaway as well as the exposure to the larger research community."
Gaurav Goswami, went for ORF at IBM TJ Watson Research Center.
---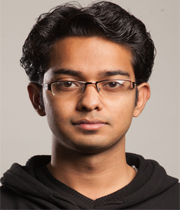 "During my visit, I was working on deep learning which is a current bleeding edge technology in machine learning. It helps me to make a contribution in small sample size training of deep convolutional neural network. Which is successfully submitted in AAAI conference. Thanks to my external and internal supervisors' guidance to improve my work and skills which certainly helps me in my P.hD program."
Rohit Keshari, went for ORF at West Virginia University
---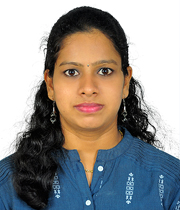 "There I got to know about the different perspective and view about my thesis problem. The visit helps me in extending my research domain."
Akshay Agarwal, went for ORF at West Virginia University
---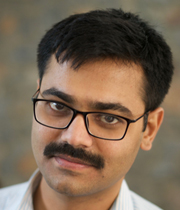 "Last year I tried to develop a new current sensor for sensing from circuit breaker panels, and we submitted our work to Ubicomp this year. Unfortunately, we could not get through (A group from MIT also developed a sensor which was better than ours, and they got published a couple of months before). However, because of my previous work, I got IUSSTF BHAVAN Fellowship for this year, and I am interning with Prof Shwetak again. I am exploring new ideas with him",
Manoj Gualti, went for ORF at University of Washington
---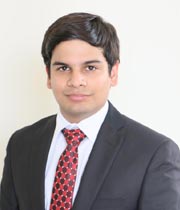 "I went to West Virginia University, USA as a visiting research scholar in October 2016. I got an opportunity to experience world-class facilities in a forensic science lab. Over the period of almost 9 months, I got an opportunity to learn about crime scene forensics, where I studied on how fingerprints can be recovered from various surfaces. I took a formal course on latent fingerprints and worked on two major research projects. Such an experience in an early phase of my Ph.D. gave me a wide exposure in terms of research, which would definitely help me to shape the problem statement for my Ph.D. in a better way."
Aakarsh Malhotra, went for ORF at University of Virginia
---

"I interned at University of Virginia with Prof. Kamin Whitehouse for 10 months. While the initial plan was for 6 months and supported by IIITD-ORF, we extended it by four more months. Eventually, Prof. Whitehouse became my co-advisor. This partnership lead to paper acceptances in top-tier conferences like KDD and AAAI; and NSF grants.
At a personal level, it helped me grow immensely, both as a person and professionally. At the end of the ORF, I felt that there's nothing but ourselves stopping us from reaching our potential. Of course, this came when I worked with a strong peer who had made it amongst the top graduate students across the world. Sadly, the scientific method isn't very well ingrained in our Indian engineering system, and it was a big lesson I learned during my ORF stay".
Nipun Batra, went for ORF at University of Virginia

---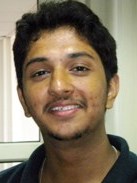 "As a senior PhD student, I had some opportunities for travel grants from various sources. However, the grant allowed me key exposure at a formative stage of my PhD (second, third year), which was most valuable.
At IBM labs I work with PhD and masters graduates from eminent universities around the world. I am also involved in several hiring decisions of candidates from eminent Indian universities. I always find candidates who receive early exposure to top-quality research are better able to emulate them. I am thankful to IIIT-D for giving me that edge."
Samarth Bharadwaj, went for ORF at West Virginia University
---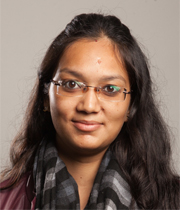 "Getting in touch with experts in the domain. Given we had a few faculties working in my research domain at IIITD, it really helped me learn and connect with faculty, guest speakers through sessions and classes during my internship visit.
- Understand the demand for great quality of work. Since I was in very initial stages in my PhD, this helped me learn the high standards that community demands quality publications. I had my first comprehensive study done during this visit, which resulted in a waterfall of good papers.
- Sometimes, the advisor and the student are so into the research problem, they fail to see the bigger picture in terms of direction and impact. I had a constant interact with Prof. Joshi post visit and he had a substantial role in shaping a focused PhD."
Paridhi Jain, went for ORF at University of Maryland, Baltimore
---
"During my PhD at IIITD, I got a chance to spend around 6 months at West Virginia University working with Prof Afzel Noore. This collaboration turned out to be one of the most enriching experiences both personally as well as in my academic career. It was a great opportunity wherein I got to interact and work with distinguished professors and PhD students from across the world, learn from their research culture and environment, and contribute to challenging problems under projects sponsored by U.S agencies. This experience groomed me to be a better scientific researcher and I still widely apply the best practices that I learned during this period".
Himanshu Sharad Bhatt, went for ORF at West Virginia University

---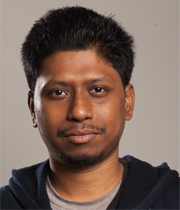 "I visited West Virginia University, USA from October 2016 to June 2017 as a visiting research scholar in the Department of Computer Science and Electrical Engineering. I worked under the guidance of Dr. Afzel Noore who is a Professor in the same department. It was a very different experience for me, as I got to interact with several other fellow PhD students in and outside of Dr. Noore's group. Dr. Noore was kind enough to give me ample time for discussions and providing valuable inputs regarding my research. There, I worked on two major research problems which would be part of my PhD thesis. In also got a chance to interact with other faculty members there and attend several talks which was a very enriching experience. Overall, I am grateful to IIIT Delhi for providing me with ORF which enabled me to have this excellent opportunity.",
Somyadeep Ghose, went for ORF at West Virginia University

---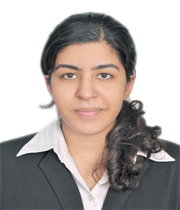 "I visited West Virginia University (WVU), USA for a duration of 9 months using the ORF. During the 9 months, I got an opportunity to interact with several researchers and students not limited to my domain, which presented me with several ideas over the period of my stay. It gave me an insight into different methods to approach a problem. I also got an opportunity to discuss my work with some highly reputed professors and receive first-hand feedback from them. Apart from this, due to the various number of schools and disciplines, I also managed to attend several talks which lie at the intersection of several domains and are not limited to computer science. The skills I gained during my stay at WVU are not limited to my academic growth and extend to my all round development. Interacting with people of different nationalities also broadened my ideas about various cultures and living independently provided me with immense exposure, overall proving to be a fruitful experience.",
Shruti Nagpal, went for ORF at West Virginia University

---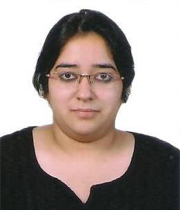 "I had gone to West Virginia University for 9 months as a visiting scholar. The experience resulted in an all round development - both personally and professionally. The visit gave me the opportunity to interact with researchers from a different part of the World, which in turn resulted in newer perspectives and approaches for problems of my domain. On a non-academic front, it taught me a lot about different cultures, societies, and way of living, beyond my comfort zone.",
Maneet Singh went for ORF at West Virginia University

Due to the significant positive impact, it has on the PhD students, IIIT-Delhi aims to expand the program, and has been seeking support from various sources. With this donation from Sarojini Damodaran Foundation, the ORF scheme of IIIT-Delhi will get a big boost.