Shannon Lab

Current Semester Courses
Advanced Embedded Logic Design
Wireless System Implementation
Wireless Communications
Robotics
Optical Communication Systems
Communication and Signal Processing
The objective of Shannon Lab (L32) is to manage teaching programs and research facilities involving all aspects of wireless communication and signal processing. Teaching programs include experiments and project assignments related to course work of students whereas the research work involves research scholars, interns and students working in the areas related to robotics and automation, signal processing and wireless communication and networking.
Facilities
NI USRP 2921
NI USRP 2922
Dual & Tri Band Antennas
WARP Boards
Power Amplifier
ZED boards
Zync Boards
DC Communication Trainer Kits
Laptops
NI LabVIEW
SystemVue
Opti System Version 14
A detailed list of all available resources can be accessed here. Resources will be issued by filling up this form.
Courses
Advanced Embedded Logic Design
Algorithms to Architecture
Robotics
Fundamentals of Digital Communication
Wireless System Implementation
Signal and System
Embedded Logic Design
Research and Course Projects
Detection of TV White Spaces using Spectrum Sensing
RF​ ​E​nergy ​H​arvesting
WiFi Implementation on Software Defined Radio
Channel Estimation in IEEE 802.11
Estimation Of Transmitted Signal Parameters Using Blind Wireless Receiver
Transmission and Reception of Data Frames using USRP and MIMO STBC Implementation
An In-depth Study of RFI Emissions from Non-Intelligent RFI Sources
Implementation of a Wireless System using Turbo, LDPC, RS Encoder and Decoder
Filter Bank Multi Carrier With Offset QAM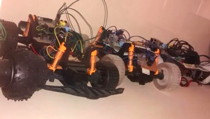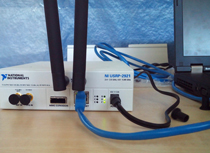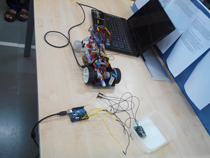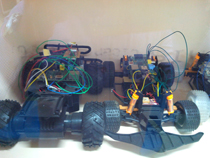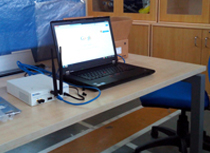 Feedback
It will be our pleasure to have inputs from you in order to improve the facilities provided by the lab. You are encouraged to provide us your valuable feedback.
Please Click here.