The Office of the Dean of Faculty Affairs (DoFA Office) oversees the functioning and welfare of IIIT-Delhi faculty members. The Office coordinates with various Departments for the recruitment of new faculty. It oversees the tenure and promotion process. Other aspects that fall within the purview of the Office is logistical assistance to new faculty. The Office addresses day-to-day concerns that faculty may have. In these various roles, the Office contributes towards promoting the well-being of the faculty members at IIIT-Delhi.
Types of Appointments
The appointments at IIIT-Delhi may be of one of the following types:
1. Regular, tenure-track/ tenured, including teaching-track faculty ("Institute Teachers" as per the Act/ Statutes)
2. Regular, limited term contract (part of "Institute Teachers and Academic Staff")
3. Non-regular teaching positions
In the first two types of appointments, the faculty member is considered a full-time employee of the Institute and cannot be employed elsewhere (except when explicitly permitted by the Institute). The classification of faculty positions under these two types is made into Assistant Professor, Associate Professor, and Professor (including professors at highest academic grade). The essential qualification, experience etc. for these faculty members is available here.
Non-Regular Teaching Positions
Besides regular faculty, IIIT-Delhi also has non-regular teaching positions. These appointments are normally one of the following:
The primary responsibility of a Visiting Faculty member is to teach courses and/ or assist in Institute administration. However, visiting appointments may be made for contributing to research also.
A full-time visiting faculty is expected to teach two courses (of 4 credits each) per semester, and a part-time visiting faculty is expected to teach one course (of 4 credits each) per semester. These courses will be allocated according to the needs of the Institute and would preferably be courses with large enrolment. They are expected to help in some Institute administrative functions such as members of committees, chairing some committees, helping in various events and initiatives, etc.
Visiting faculty members can guide B.Tech. and M.Tech. thesis, IP/ IS/ UR and may be co-guide for Ph.D. students also (where possible). They can also participate in project proposals as Co-PI. In general, a visiting faculty can engage in most activities a regular faculty can engage in.
Visiting Faculty on fellowship (like Inspire, Ramanujan, etc.)
Visiting faculty on Fellowships may be given to candidates who have some Fellowship, which provides for their primary personal salary. The Fellowships often also provide support for research. Good examples of this are DST's Inspire and Ramanujan Fellowships.
The primary goal of this appointment is to collaborate with the visiting faculty and help him/her build a strong research profile, while contributing to the academics of the Institute also.
Such visiting faculty members are expected to primarily engage in research, and can also guide B.Tech. and M.Tech. thesis, and may be co-guide for Ph.D. students also (where possible). They can also participate in project proposals if permitted by the funding agency. In general, they can engage in most activities a regular faculty member can engage in.
Appointees in the Professor of Practice category are distinguished professionals, either practicing or retired. A few may have traditional academic backgrounds, but most do not. The working title of Professor of Practice helps promote the integration of academic scholarship with practical experience. Appointees provide faculty, undergraduate students, and graduate students with an understanding of the practical applications of a particular field of study. These positions will be limited term contractual positions, and will be for the purpose of teaching courses, advising students, and setting up research collaborations in areas related to their expertise and experience.
They may be involved in designing and teaching courses, research and development activities, setting up research collaborations, promoting industry-institute linkages, consulting assignments, entrepreneurship-related activities, contributing in placement-related activities and other institutional initiatives. They can also participate in projects as Co-PI, co-guide B.Tech./ Masters/ Ph.D. thesis/ projects.
A Guest Faculty is a member of the Institute whose contribution is more towards academic development than research or any other. They are normally appointed for the purpose of teaching some course(s), and that is their primary responsibility. Guest faculties have to do all the teaching related duties, like invigilation in mid sem and end sem exams, evaluation, holding regular office hours with students and any other duties and responsibilities assigned by the Institute from time to time.
They cannot supervise or guide IP, IS, UR, BTP, M.Tech. thesis, M.Tech. SP, M.Tech. Capstone project and Ph.D. Thesis.
An Adjunct Faculty is the member of the Institute who is associated with the Institute on a secondary level. The adjunct faculty may teach courses or delivers lectures in courses, participate in projects as Co-PI, co-guide B.Tech./ Masters/ Ph.D. thesis/ projects. Only local travel within NCR Delhi region can be paid, where possible. No other financial support will be provided to the adjunct faculty. In addition, no payment will be made for delivering some guest lectures in a course assigned to a regular faculty. However, if a full course is assigned to the adjunct faculty, based on the need of the Institute, payment may be made as per the Guest Faculty honorarium. In this case, no other financial payment/ support (including local travel) will be provided for visiting the campus or participating in other academic activities as adjunct faculty.
An adjunct faculty member's responsibility includes: Participating in courses, participating and co-guiding in projects as Co-PI, and other academic tasks.
The main task of a teaching fellow is to help Instructors of large core courses (courses with strength>100) in managing the course effectively, and in coordination. In a way, they are like "Assistant Instructor". Their role includes helping the instructor in all aspects of running the course, in particular, in managing the tutorials, labs, grading of assignments, helping students with their problems, managing course TAs etc. The fellow may be a primary instructor for summer modules. As per the need of the institute, in Summer Term, the TFs may be involved in admissions or other administrative tasks. In a regular course, the TF would not take classes.
The teaching fellow is expected to:
● Teach in tutorials, managing the tutorials and other Tutors/ Teaching Assistants
● Manage course related labs, inventory required during the semester and performing the experiments
● Conduct extra classes on the topics where students are facing difficulties. Maintaining Office Hours to clarify course related doubts, out of class hours, tutorials, etc.
● Assist the faculty in preparing exam question papers/ Lab exam practical questions and conducting Quizzes, Mid Sem Exam, Final Exams and other exams
● Assist the faculty in final semester grading, paper checking
● Mentor and guide students in class-course projects
● Assigning the rubric and grading the progress throughout the semester
● Conduct Refresher Modules for M.Tech/ B.Tech students in summers
● Provide extra support to weak students
Teaching fellow can be full-time or half-time. Normally, a full-time TF is expected to be TF in two large courses. A half-time TF may be the TF for one large course. In some cases, a full-time TF may be assigned one course, and the remaining time may assist in some specific research projects. It is possible to have a half-time TF, who is also given a full-time Ph.D. student appointment – this is done on a case-by-case basis and as agreed by the Director on recommendation of DoAA and HoD.
Honorary Institute/ Distinguished Professors
These are honorary positions and the appointments are done by the BoG.
The Institute looks forward to their contribution towards the following activities: teaching courses, guiding/ co-guiding B.Tech./ M.Tech. students, mentoring new faculty members, and helping in some administrative work (such as policy formulation), etc.
The advisor extends his/ her expertise towards development of the new curriculum of an upcoming program. The appointments are generally done for a brief period of about 1 or 2 years, based on requirement. They are helpful in formulation of related courses, course design, student project, focused courses, summer course, industry-related activities like outreach and commercializing technologies, etc.
Faculty Benefits
Salary and other benefits will be decided by the BOG from time to time. Currently, benefits to the regular faculty members include:
» Salary, Dearness Allowance/ Pay: As per BOG approved scales.
» Housing: Suitable accommodation will be provided on-campus, based on availability. The license-fee for the accommodation will be as per BOG approved rates, from time to time. If on-campus housing is not available, leased housing will be offered with the lease amount within the limit set by the Board. HRA is admissible as per BOG approved norms of base salary in lieu of housing. If both husband and wife are faculty or employed with the Institute and availing campus accommodation, then the HRA rule as per GoI and as approved by the BOG of the Institute will be applicable. Details are available here.
» Travel Allowance: Travel allowance is provided to all as applicable for an Assistant Professor and above positions, as per BOG approved rates. Those who are not living on campus will get an additional travel allowance to offset the cost of travel. Those who have joined after 31st December 2017 are not entitled for additional travel allowance.
» Leave and Leave Encashment: As per leave rules described in the following section.
» Leave Travel Concession (LTC): LTC can be availed every two years up to a limit of as approved by the BOG. LTC may be encashed (if expenses incurred towards LTC are less than this limit, the balance may be encashed). Click Here
» Pension and Gratuity: The Institute has adopted the New Pension Scheme (NPS) of GoI in which 14% of the base salary (which includes Basic pay and Dearness Allowance) is contributed by the Institute and 10% of the amount is contributed by the employee. The Institute also follows the standard Gratuity scheme under which on severance, 15 days of salary (Basic + DA) for each year of service may be given as Gratuity (there are some limits), provided the service in the Institute is more than five years. (For faculty members who are foreign nationals, the implementation of pension scheme is different due to pension scheme rules.)
» Health and Wellness: The Institute currently pays an amount as approved by the BOG towards medical allowance as a part of the monthly salary. There is also a shared buffer maintained which may be used by an employee, if his/her expenses cross this limit. In addition, health insurance cover for a sum assured of 6 Lacs is provided for the faculty and his/ her spouse and up to two/ three (in case of twin) children. For this insurance, 90% of the premium is paid by the Institute. An employee may opt out of the insurance scheme if he/ she has better coverage available through other means and get the premium as compensation. In addition, there is a critical care rider of Rs.25 lakhs covering only self for which 100% is paid by the Institute. In addition to this, an annual check-up will be arranged by the Institute free of cost. Further, gym membership will also be provided free of cost.
» Children's Education Allowance: School fees for up to two children is reimbursed, as per BOG approved norms.
» Telephone and Internet/ data card reimbursement: Telephone/ internet expense reimbursement as per BOG approved norms per month is permitted. (If the full amount is not used in a year, the balance is credited to the faculty member's Professional Development Account – Institute head.)
» Moving/ Relocation Allowance: Reimbursement for air/train/bus fare on actual for self and/or family, plus moving expenses is provided within the BOG approved limits. More reimbursement may be provided depending on the merit of the case with approval. If a faculty member leaves within three years of joining, then he/ she will have to return this allowance, they will have to return the entire relocation allowance amount reimbursed.
» Salary Advance: Up to 3 months of salary may be provided as advance for specific purposes like buying an asset, etc. twice in a period of 5 years.
» Support for Purchase/ Upgrading of Office Machines: At joining and every three years, faculty members can purchase office equipment (laptop, desk top, printer) for up to Rs.1 Lakh. After three years, this equipment may be purchased by the faculty member at the depreciated book value. The unspent amount out of Rs.1 Lakh is added to the PDA-Institute head of the faculty concerned. The faculty member again becomes eligible for a grant of Rs.1 Lakh after 3 years.
Leave Rules
It is expected that a faculty member will take leave in a manner that has a minimal impact on teaching and other assigned duties.
Furthermore, it is expected that the start of classes in a semester will not be delayed (due to an assignment in summer/ winter) and no more than a few classes during the semester will be impacted due to travel/ leave. Should it be necessary to miss some classes, the faculty member is expected to make them up through extra classes or ensure that some colleague takes them so the syllabus is covered.
For any leave, an application will have to be made, as per the leave process.
» Casual Leave (CL): Up to 8 days each year is permitted.
» Special Work Leave for Professional Work: A faculty member may not be able to attend regular duties due to professional work. Such work includes participating in conferences, giving seminars, professional meetings, selection committee meetings, expert committee meetings, etc. going on consultancy also falls in this category.
» Earned Leave (EL) and Vacation: A faculty member is entitled to 60 days of vacation during the identified vacation periods (summer, winter, mid-semester recess) in an academic year. 50% of the unused vacation in a year is converted into EL (subject to a maximum of 30 days). The unused EL of a year is accumulated, and a limited amount of EL may be encashed (a maximum of 10 per year till it reaches to an encashment of 180 while in service). If the faculty member wants to be away for more than 60 days during the vacation periods, the accumulated EL may be used for the period not covered by vacation. The faculty member should apply for EL/ vacation well in advance.
» Leave for Summer/ Winter Assignments: Assignments which align with faculty members and Institute's goals may be undertaken during vacation periods. Assignments involving R&D are encouraged (teaching assignments are discouraged). It is, however, expected that the faculty member will ensure that such assignments do not interfere with the regular academic duties and that he/ she returns to the Institute before the start of the semester. For these assignments, a faculty member will take his/ her vacation leave for the year and accumulated EL. For faculty members who do not have sufficient accumulated EL, they can use their "future" EL, with permission. For those assignments that are particularly well aligned with Institute objectives, the period beyond the vacation may be treated as being on service (but without any daily or living allowance).
» Leave Encashment: Up to 10 days of EL may be encashed every year, up to a maximum of 180 days total. On severance, up to 180 days of accumulated EL may be encashed for more than 15 years of service duration (for shorter service durations different limits apply).
» Medical Leave: Faculty members are allowed up to 10 days of medical leave on hospitalization of self/ spouse/ children.
» Maternity and Paternity Leave: As per Govt. of India rules.
» Sabbatical Leave: Six months full-pay or full year at half-pay after every six years of continued service at the Institute.
» Long Leave: Leave without pay may be granted to faculty members. Such leaves will normally be at zero cost to the Institute.
» Entrepreneurship Leave: Leave without pay may be granted to faculty members. Such leaves will normally be at zero cost to the Institute, to carry out entrepreneurial activities.
» Other Leaves: All other leave requests not falling in one of the categories above will be applied to the Director, who will decide on a case-by-case basis.
» Restricted Holiday (RH): 2 RH out of the Institute's approved list of the holidays for a calendar year can be availed.
Faculty Responsibilities, Tenure, Promotion
The primary responsibility of a faculty member is teaching, research and services including academic governance/ Institute administration and professional services. A full-time faculty member is expected to engage in these three, though the levels of engagement can vary for different faculty members. Tenure and promotion of faculty depends on contributions in these three areas.
Within the seven-year contract period for a tenure-track Assistant Professor (or five years for a tenure-track Associate Professor or tenure-track Full Professor), a faculty member may request to be evaluated for tenure. A faculty member will normally not be considered for tenure before he/she has completed six years after Ph.D. . If no explicit request is made, approximately one year before the expiry of the contract period, the tenure evaluation will be initiated. A faculty member may request, with reasons for the same, up to two years extension of the initial contract and a corresponding delay in his/her tenure evaluation. This request will be evaluated on a case-by-case basis. Some reasonable reasons for such a request are: childbirth, serious illness in the immediate family, setbacks in work beyond one's control, etc.
Research and Development Matters
IIIT-Delhi provides support in R&D matters, like:
» R&D Support: An Initiation grant of amount approved by the BOG is made available for setting up some initial research infrastructure. Higher grants may be given for starting new labs in areas that align with IIIT-D's goals and objectives. For senior faculty, this grant may be further increased. Further details are given later.
» Conference travel support: Each faculty can get support for travel for up to five International Conferences presenting papers. Support will be available only for good quality conferences and will follow the prescribed rules and limits.
» Professional Development account: Each faculty member has a Professional Development Account (PDA). The Institute contributes Rs.2.5 Lakh at the time of joining in the PDA, and every year, contributes an amount which depends on outcome of yearly review. For every project a faculty member gets, an amount of the overhead, as approved by the BOG, which is also credited to his/ her PDA. The PDA may be used for purchasing books, society membership, travel, etc. Guidelines for use of PDA are given later in the document.
» Fellowships and chairs: It is expected that, like in IITs, through private sponsorships, some Faculty Fellowships and Chairs will be created, from which additional personal money can be provided. As and when these Fellowships and Chairs are set up, extra personal compensation may be provided to the occupant of the Fellowship/ Chair from these funds. The above are the benefits that are directly provided by the Institute. To improve the compensation of faculty while still working towards the goals of the Institute, the provisions mentioned have been made available. These provisions not only allow the faculty member to earn more, they also help the Institute in long term as they help build linkages with industry and other R&D groups in the world.
» Consultancy: Faculty may provide consultancy through the Institute to other organizations in high end technology and R&D work. Faculty members will be allowed to consult for, on an average, 1 day per week (per 7 days). There will be no Institute deduction for consultancy fees up to some limit for a year (as approved by BOG). The additional fees earned beyond this amount will be divided equally between the Institute and the consulting faculty member.
» Professional assignments during summer/ winter: Faculty members can undertake, with permission, professional assignments during vacation periods with national or international organizations. In such assignments, the host organization will pay the faculty directly. Leave arrangements for such assignments are defined below.
» Extra compensation from projects: Following the practice in US universities, a faculty member may take as personal compensation as approved by the BOG of his total yearly compensation from IIITD from R&D grants, provided this is explicitly budgeted in the project. When taking such compensation, the faculty member is expected to spend an appropriate amount of his/ her summer vacation on this project (and cannot undertake any other assignment during that period).
» Extra compensation from awards: If a faculty member gets an award in which no budget head division is specified, and the awarding agency permits the use of the budget "as per Institute guidelines", for such awards the Faculty as PI is allowed to take personal compensation as per the limits for the projects mentioned above (so this is treated like a project), with the additional restriction that no more than 33% of the total funds in the award may be used towards this.
» Starting companies in partnership with students and others: One of the goals of the Institute is to encourage entrepreneurship. Hence, it would want to see technologies, products, and companies being created by faculty and students to commercialize the IPR created in the Institute. Guidelines for this will be evolved later. Most of these benefits are available to regular, limited term contract faculty also. However, some of the terms may be different, as defined by the BOG from time to time.
Professional Travel
Faculty members have to frequently travel for professional work, like attending conferences, visiting lab/ universities/ corporations for giving a seminar, attending technical meetings, selection/ expert committee meetings, etc.
A faculty member will ensure that such travels align with the overall academic goals of IIIT-Delhi and that such travels have a minimal impact on teaching and other Institute commitments. Should some classes fall during the travel periods, the faculty member will either arrange the class to be conducted by some colleague or will arrange for extra classes to make up for these classes. Overall, during the semester, each faculty member will make active efforts to minimize travel and keep each travel for the shortest duration possible. Also, when combining personal stay with professional travel (e.g. staying for a few extra days after the conference) he/ she will not claim any DA for these days. Such professional travel is generally done on Special leave, though some may be "on duty". The travel procedure is:
» A request for Financial approval for the travel should be made to the competent authority (Director if using Institute funds, Dean R&D/ PI if traveling from a project/ PDA) well in advance. If a PI is doing the financial approval, he/ she will take full responsibility for ensuring that the travel being undertaken is permitted in the project to which it is billed and that there are sufficient travel funds in the project. A leave request should be made to the competent authority to undertake this travel.
» A submitted travel request will be deemed to be approved if non-approval is not communicated within five working days by the competent authority.
» In case of urgency, a faculty member can seek ex post-facto approval for a travel. This should be done rarely when pre-planning is not feasible/ possible.
» If the travel is to an overseas destination, and if the faculty member wants, a suitable letter for visa will be issued on approval by a competent authority. Advance for travel may also be provided.
» TA bill is to be submitted on return, which will be processed and reimbursements made.
International Research Exposure Fellowship
Faculty members who have not had any international research exposure (i.e. have not worked overseas as a Ph.D. student/ post-doc/ visiting person, etc.) can be considered for limited support for spending up to six months (encompassing one semester) in some good research lab/university for doing research. (Current support: $2000 per month + RT ticket). Part of the support for this visit will come from the faculty member's PDA, and most of the teaching commitment for this semester will have to be made up, normally within one year of returning. This visit may be allowed only if it does not affect the smooth functioning of the academic programs. The faculty member who avails of this will be required to serve the Institute for at least one year after availing this facility. (Failing which the cost incurred by the Institute for the visit will be recovered.)
Initiation Research Grant
Research projects are normally supported through research grants from agencies. However, the process of getting a research grant can take time. To get research started quickly, a new faculty member can get an initiation research grant for setting a lab or research facility needed for research. As a faculty member also gets a contribution in PDA upon joining for profession related expenses, the initiation research grant is meant primarily for setting research facility. The guidelines and process for this grant are:
» This grant is only for equipment and related consumables/ software/etc. for setting up a lab or research facility.
» A faculty member must make a short research proposal for this grant, along with the proposed equipment purchase and its justification (including why current Institute resources are insufficient for the purpose). It is expected that this initial and short research proposal will later be expanded or will lead to submitting a larger research proposal to sponsoring agencies, and plans for doing so should also be mentioned in the proposal.
» Faculty members can submit joint proposals for larger support. The proposal will be evaluated by an internal committee.
» As the intent of this support is to get the research started, the proposal for the initiation grant should be submitted within one year of joining and the grant should be spent within one year of approval.
» Normally the support will be limited to Rs 5 Lacs. Up to 15% of this may be granted for unspecified small equipment/software for supporting research without a proposal.
Further details are available in the IRD Manual. Click Here
Conduct rules
Professional Ethics and Conduct
1. Every member shall at all times maintain absolute integrity and devotion to duty and also be honest and fair in all his/ her official and academic dealings.
2. As members of an academic institution, faculty members shall, above all, seek to be effective teachers and scholars. They should also give due regard to their other responsibilities within their institution and accept and duly discharge their share of responsibilities for the governance of their institution. In addition, they

• Shall be courteous in dealings with staff, students and members of public
• Shall not be absent from duty without prior permission, except for valid reasons
• When giving views or opinions, issuing letters/ certificates, etc. on the Institute's letterhead, unless authorized by the Institute for the same, shall make clear, where necessary, that they are his/ her personal views and not imply in any way that the views are endorsed by the Institute.
• When is in a position to influence a decision/ recommendation and there is a conflict of interest, shall make known such conflict, and generally avoid participating in the decision making, unless allowed to do so.
• In financial matters, shall follow all rules and guidelines scrupulously in letter and in spirit.
• Use Institute resources and facilities judiciously and responsibly.

3. As researchers, the faculty members should work with intellectual honesty and freedom to seek and state the truth as they see it.
4. As teachers, they should encourage the free pursuit of learning in students, hold before them the best scholarly and ethical standards of their discipline, demonstrate respect for students as individuals, be proper role models as intellectual guides and counselors, foster honest academic conduct, ensure that all students get equal opportunity and no individual or group has any unfair advantage in any academic matter, ensure that evaluations of students reflect each student's true merit, maintain confidentiality, avoid any exploitation, harassment, or discriminatory treatment of students, and protect their academic freedom.
5. As colleagues, faculty members shall not discriminate against or harass colleagues, respect and defend the free inquiry of associates, show due respect for differing opinions of others, strive to be objective in their professional judgment of colleagues and work, not accuse publicly or privately any member/ authority through any channel other than one in which such person may have the opportunity to defend himself or herself.
6. As members of their professional community, faculty members shall follow the code of ethics of their professional body, and sincerely discharge the responsibilities they undertake. When speaking or acting as individuals or private persons, they should avoid creating the impression of speaking or acting for the Institute. As citizens engaged in a profession that depends upon pursuit of truth, and freedom of pursuit and expression, faculty members have a particular obligation to promote conditions of free inquiry and to further public understanding of academic freedom.
7. Every member shall be aware of and be sensitive about the position and power we hold in our relationship with the woman student/ faculty member/ staff and others and ensure that every woman member of the Institute feels safe and comfortable in her interactions. If meetings need to be scheduled beyond office hours, seek consent from each woman member involved and in the office space or a public or open space.
8. Be familiar with the Institute's policy for the Prevention, Prohibition and Punishment of Sexual Harassment, the Internal Complaints Committee (ICC), and other provisions of the institute.
9. NOT have discriminatory rules or patterns of behaviour against women citing safety of all women. For e.g., making a generalised rule barring the entry of women students to the lab premises after dark, or not including women in projects on grounds of timings, etc.
10. NOT probe, interfere, or comment on the personal life choices of students, unless solicited. NOT get into an intimate relationship with a student. NOT practice or engage in any form of sexual harassment or gender discriminatory behaviour. Quid Pro Quo or creating an intimidating, offensive and hostile environment to work and study, is unacceptable.
Team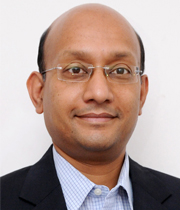 Prof. Ranjan Bose
Dean of Faculty Affairs (DoFA)
A-707, R & D Block
+91-11-26907481
dofa@iiitd.ac.in
Associate Dean of Faculty Affairs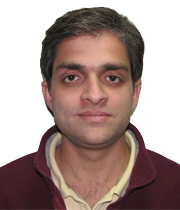 Sanjit Krishnan Kaul
Associate Dean of Faculty Affairs (ADoFA)
B-411, R & D Block
+91-11-26907457
adofa@iiitd.ac.in
---
Office of Faculty Affairs Overview
All the matters related to the recruitment of faculty members comes under the purview of the DOFA. In addition to this, Office of Faculty Affairs coordinates a variety of activities associated with faculty recruitment, promotions and yearly review. The major functions of the Office of Faculty Affairs are as mentioned below:
1. The Office of Faculty Affairs is involved in recruitment of faculty members for different departments of the Institute in coordination with the Department Offices and Heads.
2. The Office of Faculty Affairs is also involved in appointments of Visiting Faculty, Adjunct Faculty, etc.
3. Some other processes like - Probation evaluation process, re-employment, extension, etc. are also taken care of.
4. Holding different types of meetings: Selection Committees, Standing Committee, Tenure and Promotion Committees, etc.
Last updated: 12-07-2023