Public lecture by well-known journalist and eminent media personality Sagarika Ghosh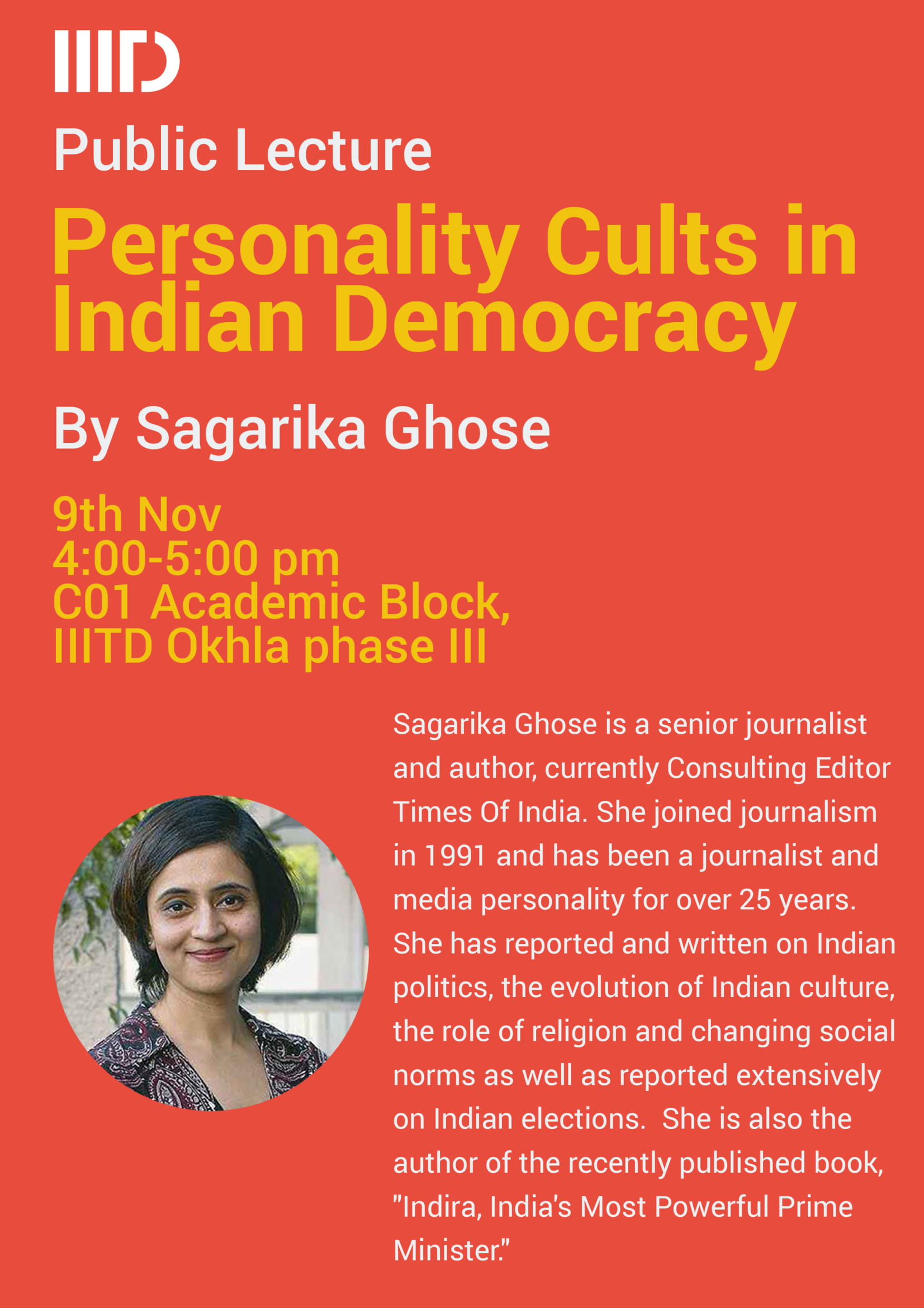 ---
Third public lecture by well-known columnist and eminent media personality Mr. Shekhar Gupta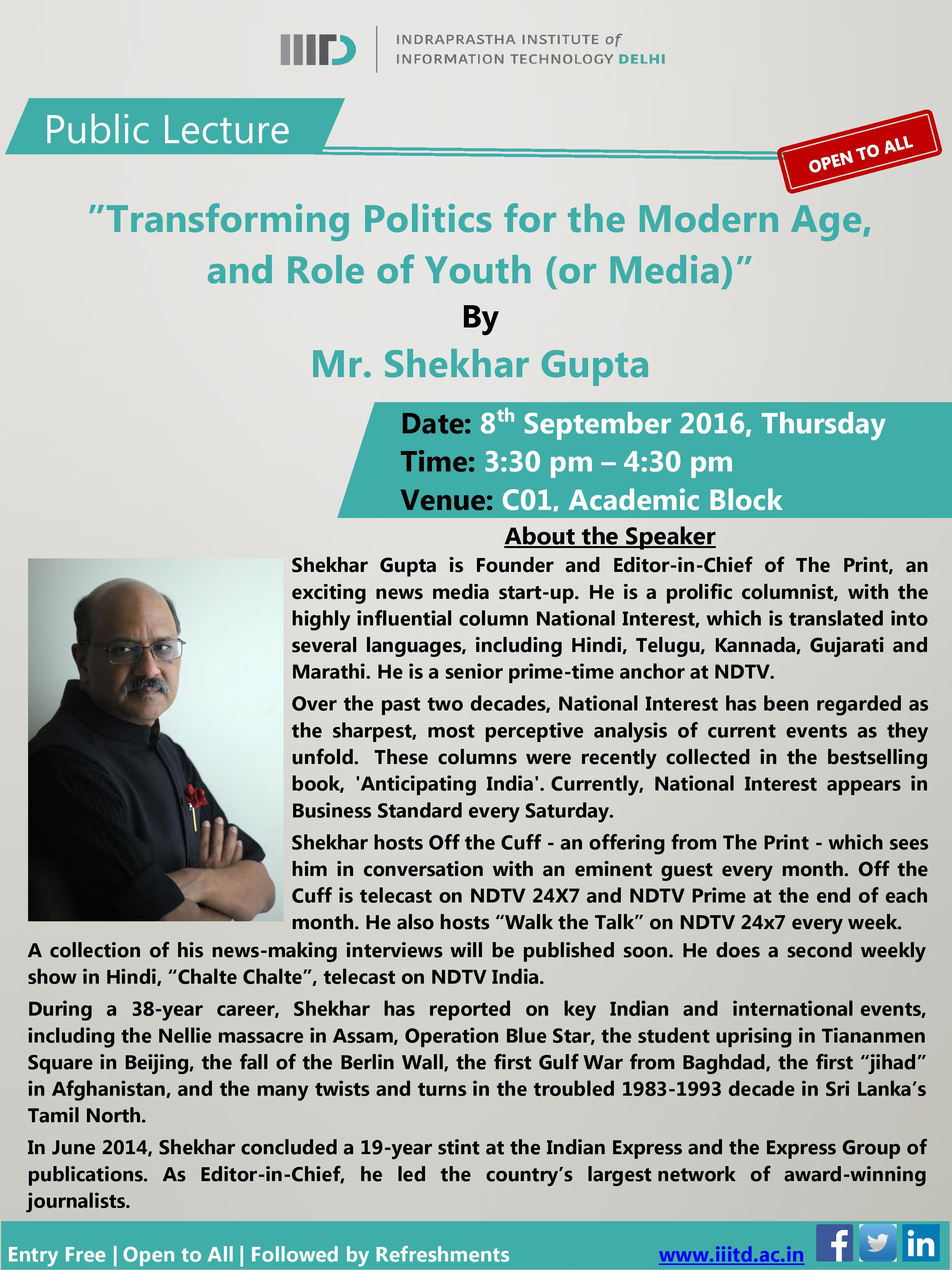 ---
Second public lecture by well known journalist Mr. Rajdeep Sardesai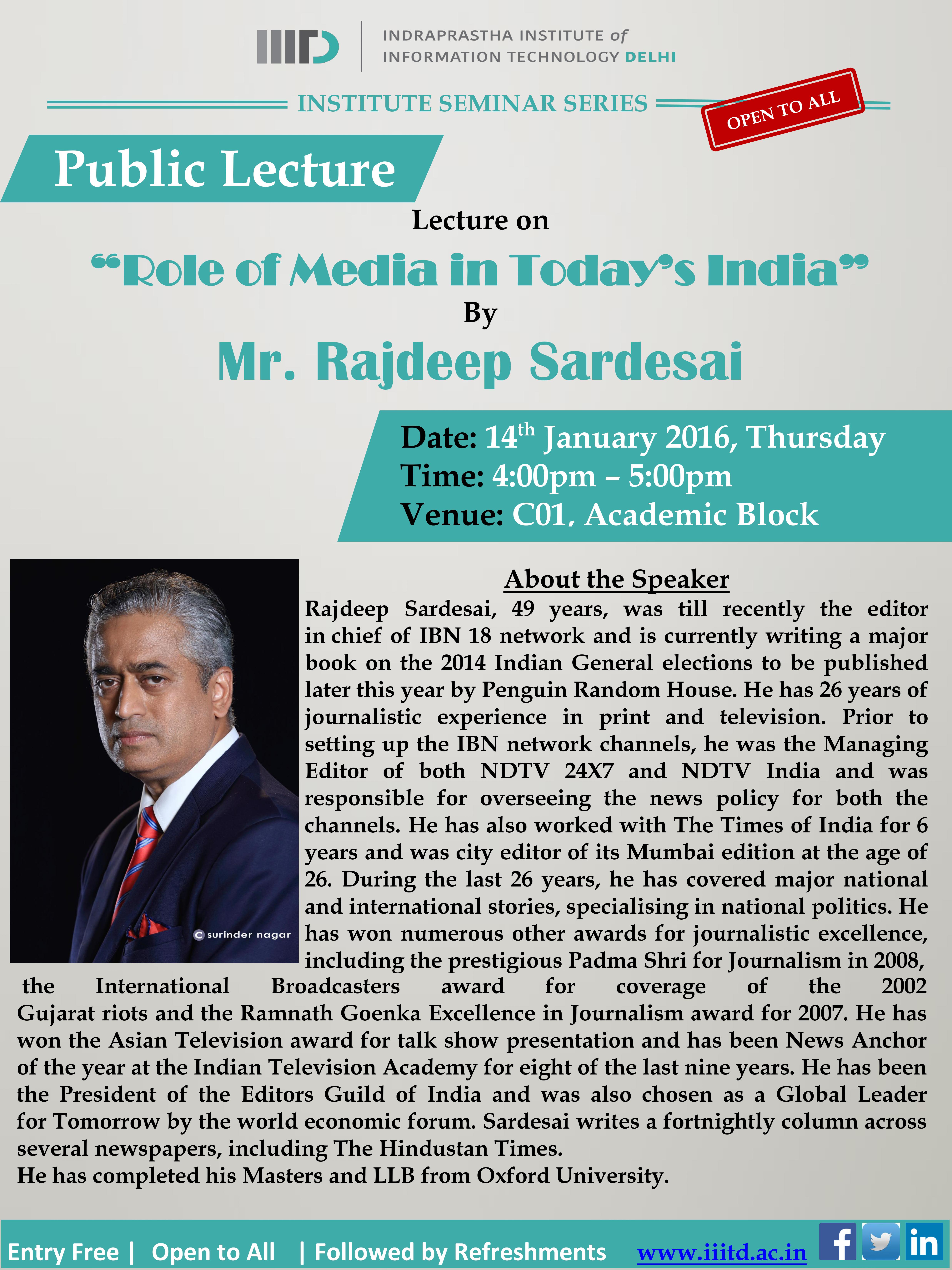 ---
First public lecture by Mr. Anshu Gupta, Founder of GOONJ

Live Web-Cast
While many of us wish away a lot of issues by blaming various fraternities like the government, the system etc., Mr. Gupta's talk will revolve around what role can the citizens of a country play. Taking Goonj as paradigm, the talk will touch upon various non-issues and complex problems that have innovative yet simple solutions and give insights on how a parallel economy can be created, parallel currencies can be identified and how grassroots innovations and wisdom can be the USP of a mass movement.
About the speaker:
Mr. Anshu Gupta, popularly known as the Clothing Man, is a recipient of 2015 Ramon Magsaysay Award. He founded GOONJ with a mission to make clothing a matter of concern and to bring it among the list of subjects for the development sector. His work with GOONJ goes to a core challenge of our times; the growing gap between the urban prosperity and rural poverty. He has taken the menacing growth of urban waste and used it effectively and efficiently as a tool to trigger large scale development work on diverse issues like roads, water, environment, education, health etc. in some of the most backward and remote pockets of India.
He is an Ashoka and Schwab Fellow and has been listed by the Forbes magazine as one of India's most powerful rural entrepreneurs. His speech at several TEDx events across India and other Indian and international forums like the World Islamic Economic Forum, Jagrity Yatra, NASA and JICA (Japan) is admired by experts across the globe. Among many other honors, he has also been conferred with CNN-IBN Real Heroes Award.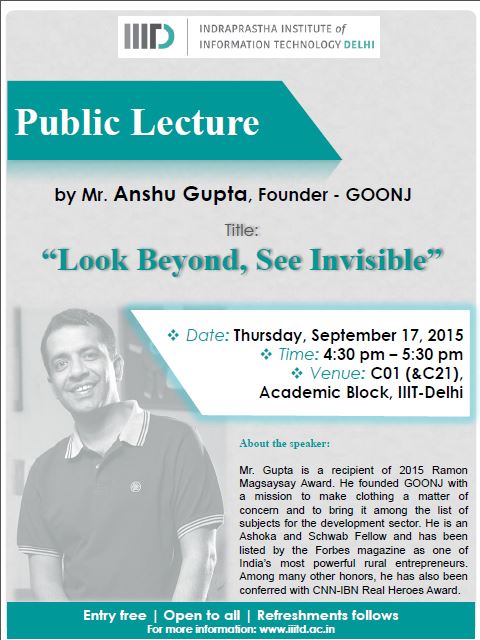 Last updated: 14-09-2021